Features
Special "Dash" mode, that when used, allows even faster movement throughout the theme park, so you can get to those bad bots even quicker.
Double Pistols.
Instant aim sniper mode.
Fragmenting robots. One shot is just not enough! You will need to fully dismantle them!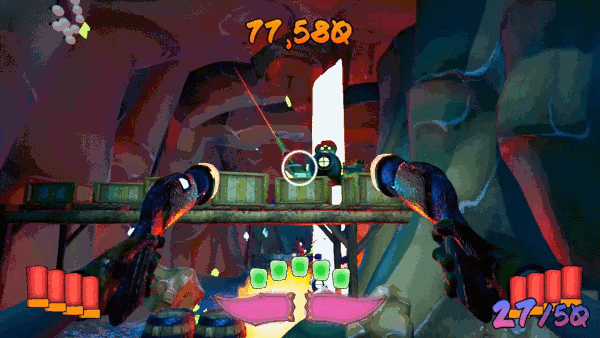 Story
Help Dixie Davies get her Dad's western robot theme park back under control. The robots have gone wild! Sheriff Bolts and his deputies have all malfunctioned and taken over.
Fight through the town, the canyon and the mines to get to the menacing robot Sheriff and reclaim the park. The deputy robots can be dismantled and destroyed with some swift and well-placed shots from a choice of weapons.
Use the special "dash" mode to disarm and destroy the mad robots even quicker! Use the sniper rifle for pinpoint accuracy. Be ready though, for battling that robot Sheriff, he is a really tough one!